Next Chapter Award
The Next Chapter Award is an annual award supporting an emerging writer over the age of 40.
Applications for the Next Chapter award are currently open. You can apply now.
Awardees receive:
A £2,000 cash award, allowing them to focus on their work
Nine months of mentoring from a writer or industry professional
A two week retreat at Moniack Mhor, offering time, space and the freedom to create new work in idyllic surroundings
PR, performance and presentation training
The opportunity to showcase work to publishers and agents
The award is open to poets, novelists, short story writers, authors of narrative non-fiction and children's authors.
Entries are invited in English, Scots and a combination of both. The award supports writers who are struggling to find time and space to write and who're working on a project that has real publishing potential.
How to apply
Applications are open until Wednesday 18 September 2019, midday
Please click the Submittable link to apply.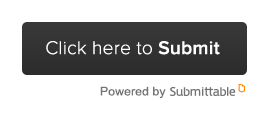 You will need the below, but you can also save your application in progress on Submittable:
Your personal details.

A list of your writing experience to date. (Word limit: 500 words.)

A completed personal statement (word limit: 300 words) and information about your project (word limit: 200 words).

A sample of your writing. This can include short stories or an extract from a longer piece of work. (Word limit: 2,500 words or 140 lines of poetry.)

If your sample is an extract from a longer work, please include a synopsis. Poets should include a brief commentary about their proposed collection. (Word limit: 500 words.)
Have any questions or concerns? Email applications@scottishbooktrust.com.
Check our Privacy Statement to see how we use and store information about your application.
Who can apply?
You can apply if you:
Are aged 40 or over
Are based in Scotland
Can demonstrate a strong commitment to developing a career in writing
Have work that shows genuine potential for publication
Haven't yet published a novel, narrative non-fiction book (e.g. biography or memoir), a collection of short stories or poems
If your work has been digitally or self-published, has been part of a pamphlet, anthology, magazine or academic journal but not as a standalone publication
Who can't apply?
You can't apply if you:
Have received a Scottish Arts Council New Writers Bursary, New Writers Award, Callan Gordon Award or Next Chapter Award
Are currently in receipt of another award from Scottish Book Trust or Creative Scotland
Are currently a student/planning to be in full time, formal education during the course of the award (you can apply when your course of study is completed)
Are a writer registered on the Live Literature database. Illustrators and Storytellers who are registered on the database may apply to work on writing if they fulfil the criteria above. Performance poets who are registered on the database may not apply for the Poetry category but may apply for other categories
Already have a book publishing deal in place
Want to focus on plays, screenplays or radioplays
Are on staff at Scottish Book Trust
Are on staff at Scottish Poetry Library and want to apply for the poetry category (the other categories are fine)
By submitting your application, you're confirming you meet the criteria to the best of your knowledge. Anyone who doesn't meet the criteria will be deemed ineligible and may be asked to return the award or withdraw their application.
Here's what previous awardees had to say about their experiences:
"I was delighted to be selected as the first recipient of the Next Chapter Award. I received lots of incredibly useful, practical support and advice throughout the year, for which I'm very grateful. It was a fantastic experience." Gail Honeyman, Next Chapter Awardee 2014 and author of Eleanor Oliphant is Completely Fine, (HarperCollins).
"Winning the Next Chapter Award 2016 has been a uniquely encouraging development. I have a head full of stories, and I am looking forward to using this gift of time, money and mentorship to get some of them out and into print over the coming year. It feels like a new beginning." Robert Neil Fraser, Next Chapter Awardee 2016. 
"The validation, exposure, and support given has made me determined to take my writing seriously, and I look forward to a productive year." Julie Rea, Next Chapter Awardee 2017.